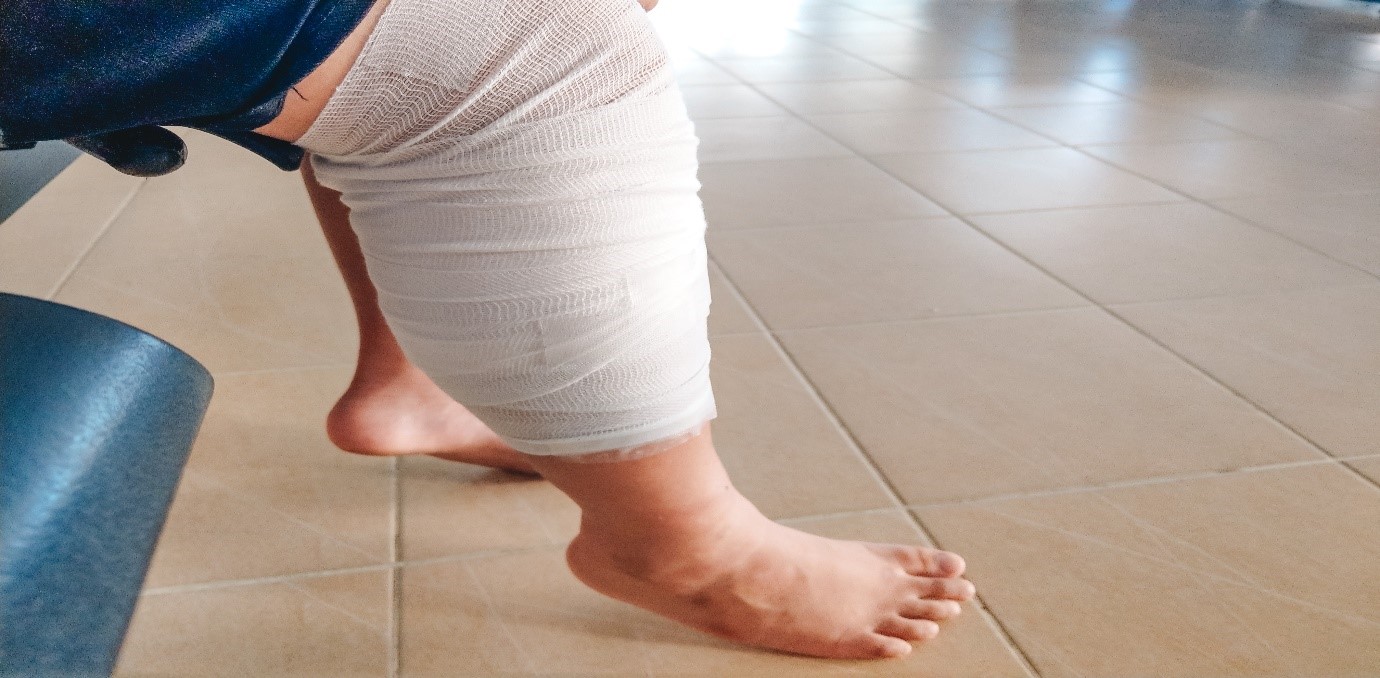 4
Smart bandage for treating chronic wounds
Chronic wounds can be a source of significant suffering and disability for patients who experience them. Getting such wounds to heal is tricky and there are many factors that can affect wound healing, such as acidity, temperature, and glucose levels.
However, one of the most important is moisture levels. Too dry, and the tissue can become desiccated; too wet, and it can become white and wrinkly, as it does in the bath. Both these situations disrupt the healing process. However, if a doctor wants to check the moisture levels of a wound then they need to remove the bandage, potentially damaging the delicate healing tissue.
The researchers applied an organic semiconducting polymer (polystyrene sulfonate) onto a gauze using a technique called screen printing, and then incorporated the gauze with commercially available bandage materials.
The new 'smart bandage' contains a sensor that can very sensitively measure wound moisture levels and then transmit the data to a nearby smartphone, without requiring doctors to remove the bandage allowing healthcare staff to know when a bandage needs to be changed.
Researchers developed a range of bandages with various layers and different absorption properties and characteristics. The idea is that each type of wound could have its own appropriate dressing, from slowly exuding wounds to highly exuding wounds, such as burns and blisters.