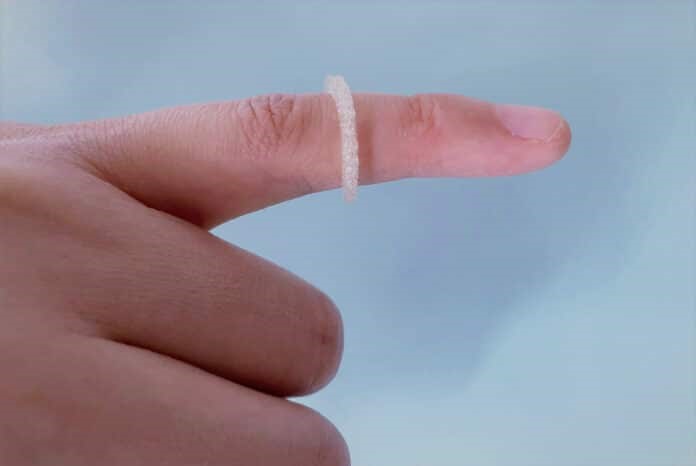 22
Scientists develop a new printable, wearable insect repellent
A new type of insect-repellent delivery device has been developed by scientists. With the help of a 3D printer, the active ingredient is first "encapsulated" and formed into the desired shape, such as a ring, which can then be worn and releases an agent designed to repel mosquitoes for a long time.
The researchers have developed their prototypes using "IR3535," an insect repellent developed by MERCK. "Mosquito sprays containing IR3535 are very gentle on the skin and have been used all over the world for many years.
The basic idea is that the insect repellent continuously evaporates and forms a barrier for insects.
After conducting various experiments and simulations, the team predicts that the insect repellent needs well over a week to evaporate completely at a temperature of 37°C (98,6 °F, i.e., body temperature).