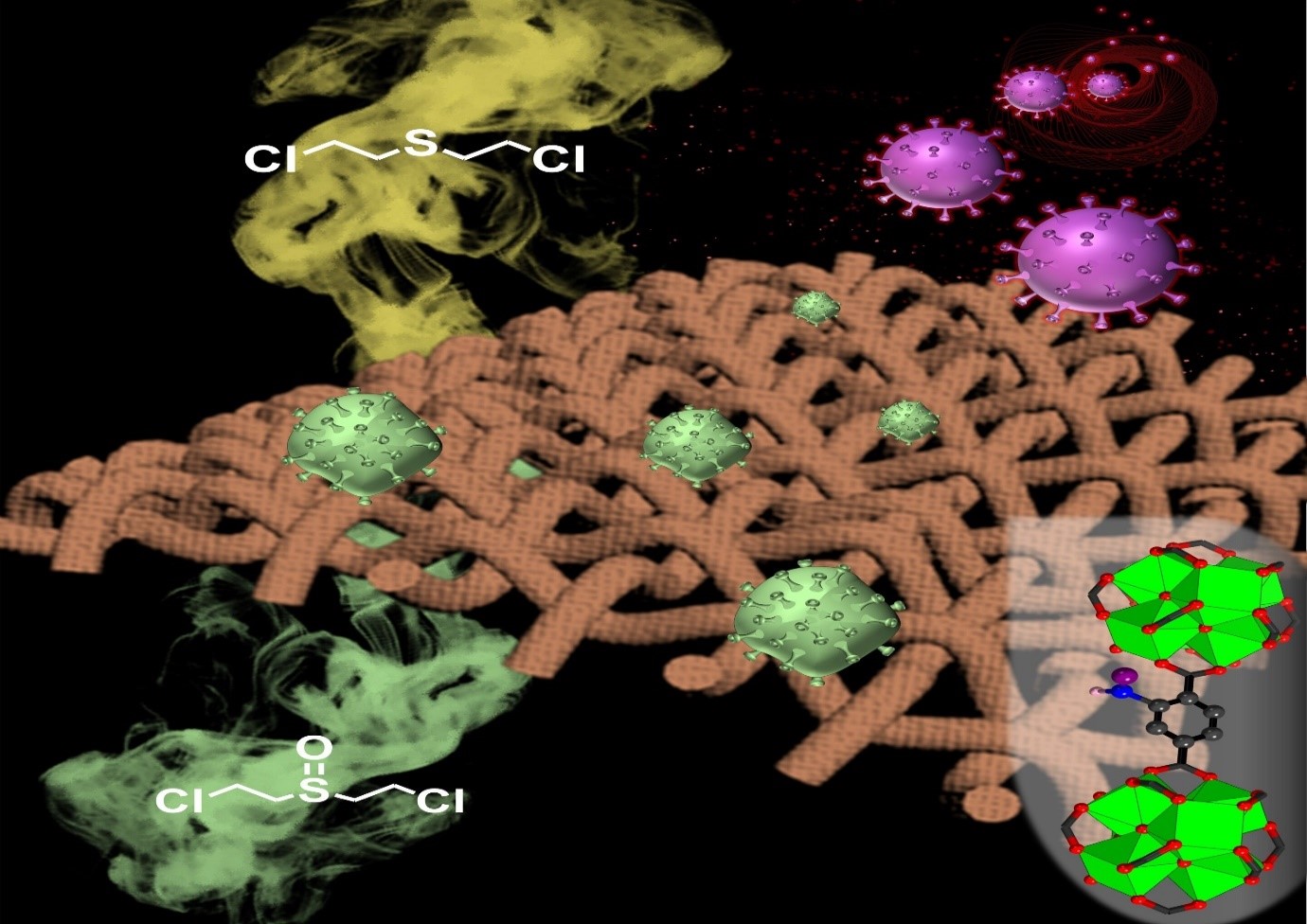 5
Material protects against biological and chemical threats
A research team has developed a versatile composite fabric that can deactivate both biological threats, such as coronavirus COVID-19, and chemical threats, such as those used in chemical warfare.
The material also is reusable. It can be restored to its original state after the fabric has been exposed to threats by a simple bleach treatment.
The fibre is "sophisticated bath sponges,". The nano-sized materials are designed with a lot of holes that can capture gases, vapors and other agents the way a sponge captures water. In the new composite fabric, the cavities of the MOFs have catalysts that can deactivate toxic chemicals, viruses and bacteria. The porous nanomaterial can be easily coated on textile fibres.
The researchers found that the MOF/fiber composite exhibited rapid activity against SARS-CoV-2 and both gram-negative bacteria (E. coli) and gram-positive bacteria (S. aureus). Also, the active chlorine-loaded MOF/fiber composite rapidly degraded sulfur mustard gas and its chemical simulant (2-chloroethyl ethyl sulfide, CEES). The nanopores of the MOF material coated on the textile are wide enough to allow sweat and water to escape.